Welcome to the   HOCUS POCUS Giveaway Hop (runs October 16 - 31, 2018) hosted by MamatheFox ( https://mamathefox.com ). October brings...
Welcome to the

HOCUS POCUS Giveaway Hop (runs October 16 - 31, 2018) hosted by
MamatheFox (https://mamathefox.com).
October brings all sorts of fun and surprises. A lot of cookbooks get released in the fall, just ahead of the holidays. This October, in addition to doing Halloween-y things, I am also reading cookbooks for National Cookbook Month.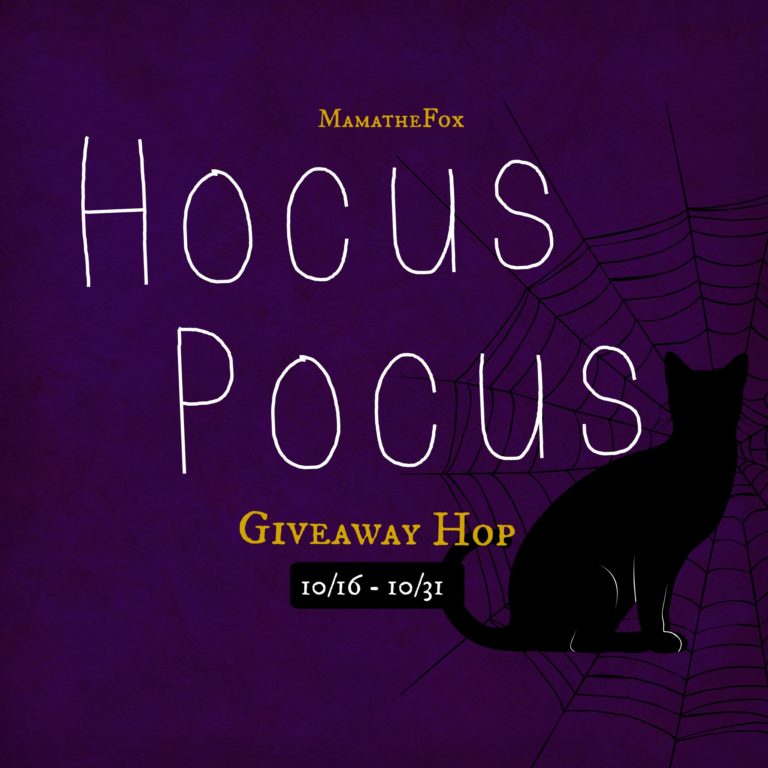 National Cookbook Month is an annual designation observed in October.
Join us! Kathleen at SMS NONFICTION BOOK REVIEWS is hosting The Cookbook Challenge during the month of October.
The challenge is quite simple - write a cookbook review and link it up at SMS NONFICTION BOOK REVIEWS.
I will be reading and reviewing these cookbooks during October for National Cookbook Month:
I would argue that few have managed as much hocus pocus as Her Royal Highness The Duchess of Sussex (aka Meghan Markle) this fall. In a matter of a few months after marrying a prince, she has surprised the world by supporting a best-selling charity cookbook (TOGETHER) and surprised the world again by announcing that she is having a baby in the spring. Congrats, your HRH!

In honor of HRH The Duchess of Sussex's magic and National Cookbook Month, I am giving away one copy of TOGETHER: Our Community Cookbook by The Hubb Community Kitchen. The giveaway is open internationally as long as The Book Depository ships to you free of charge (check the shipping here). A United States winner will be sent the book via Amazon.
HOCUS POCUS GIVEAWAY HOP
Together celebrates the power of cooking to connect us to one another.




In the aftermath of the Grenfell Tower fire in London, a group of local women gathered together to cook fresh food for their families and neighbors.


Over the chatter and aromas of the kitchen they discovered the power of cooking and eating together to create connections, restore hope and normalcy, and provide a sense of home. This was the start of the Hubb Community Kitchen. - Amazon Book Description
Profits from the sales of 'Together' will support the Hubb Community Kitchen, helping to keep it open for up to seven days a week and widening its reach to others in the community. #CookTogether pic.twitter.com/Ifhl2Gbb4e

— Kensington Palace (@KensingtonRoyal) September 18, 2018

Thanks for stopping by Readeropolis. Be sure to hop by the other stops for more chances to win cool prizes.





MamatheFox and all participating blogs are not held responsible for sponsors who fail to fulfill their prize obligations.





Click the banner to check out the Mark Your Bookish Calendars online newspaper.